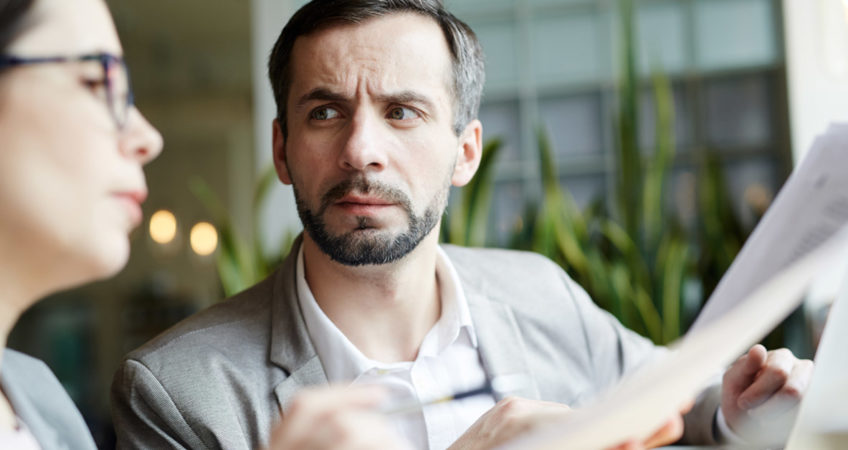 What a website copywriter needs from you to get started
Don't hire a copywriter until you read this.
Give your writer-for-hire the materials and direction they need to get the best result for your business. Save time and money when you learn what a copywriter needs from you. Writing digital content for your business is a collaboration. If you're thinking to yourself, "I'll know it when I read it," you will probably end up wasting resources. You may also end up turning away better writing talent, who will no doubt avoid any indication of a time-sucking vortex. Websites and blogs are assets that should produce online traffic for years to come.
A copywriter can create a branded website, email, or blog out of thin air but this content won't meet your goals. As important as sharing notes about what you want, is sharing notes about what you don't want. Writers are good readers, so give them the chance to learn about you outside of what you tell them. 
10 documents that are helpful to give your writer
1.     Profile(s) of your sales target 
2.     Brand guidelines 
3.     List of content you need 
4.     Explanation of your strategy 
5.     Keywords you're trying to rank for 
6.     Word document draft of your current website content 
7.     Competitor content links 
8.     Writing samples you like 
9.     Expert research with links 
10.  Website and email traffic, bounce rate, page session times, and click-through-rates 
Learn how to use the right software to collaborate with a writer
Master the reviewing tools in Microsoft Word or Google Docs. This will get more accomplished writers to work with you. First-rate writers don't have time to decipher handwritten notes and take dictation unless you double their fee. Even if you are as gifted as Winston Churchill. Writers are not secretaries or software teachers. 
Word and Google Docs are standard software programs that most writers like to work with, and they are both compatible with each other and share drives. Take a tutorial so you know how to: 
·      Add comments 
·      Mark up the document for review 
·      Reveal and hide comments 
·      Know when someone else is working on the document at the same time 
·      Resolve changes made by the writer 
Pros and cons of editing a live document versus keeping track of versions
You will have to choose how you want to work. Here are some considerations: 
Live document editing 
·      ­­­­­­Pro: When several people are giving input, you can easily share thoughts. 
·      Pro: During fine editing, you can see the last changes and okay them quickly. 
·      Con: People can get confused about what they have communicated previously and changes they have already approved 
·      Con: Backtracking to revive a section you had at the start is a nuisance after many edits. 
Version editing 
·      Pro: Easier to get the flow of radical changes without reviewing tons of mark-ups. 
·      Con: Changes must be made with a side-by-side comparison where something might get missed.
·      Con: This method can become messy unless there is a version gatekeeper and a shared drive. 
Manage the review process with a single point of contact
Different points of view from company stakeholders can enrichen any outward-facing communication. Sometimes an internal meeting is a better plan than hashing it out with the writer. The writer may be able to offer help if there is a deadlock or a question. Put on the spot to decide one idea over another other, however, a writer may fold rather than put a dent in a client relationship. 
Don't stage your comments or skim through early drafts
Another speed bump in the writing process is when a reviewer marks up only what they really care about in the first round. This way of working drags out the process. As the draft progresses through rounds, there should be fewer comments, not more. 
Too often group meetings are when people first encounter drafts. Input is vital for creating a draft that is a pleasure to read. After all, editing is where the real writing happens. Drafts should be reviewed twice before they are sent back to the writer. Read through in one round from a high level to check if the writing serves its purpose. Then read again at ground level and take time to examine details.  
Keep an open mind while reaching a consensus
Your writer is coming to you with a valuable commodity…objectivity. When a writer tries to help you communicate complex concepts more simply, they are only trying to help you reach more customers. Copywriters are hired to get more eyes on your message. We all have learned to write in the classroom, but a professional may try to get you to change your writing technique, not to bust your chops. They want to get you more business.
---
Are your communications actively growing your business? 
Hire a writer who combines strategy with writing skills to generate more sales leads.