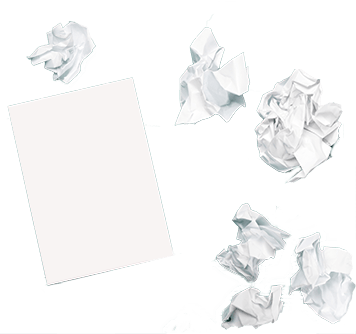 WRITING IS REWRITING
Copyediting is the most important stage of writing. It's where function meets craft. That's why we always include three rounds of editing revisions in every package and bid. It's necessary to make purposeful choices when each word of your digital content has the potential to connect your business to a client, a customer, a partner, and a community.
Copy editing an existing website
If you have a version of your site that needs revising, give us a shout. We like to start with a website checkup so you know what text changes are necessary. All parts of the content writing get looked over to create a complete plan to make your website perform better. You are in good hands; we will suggest changes that make your site stronger without taking away the flavor.
Collaboration produces exceptional writing
Looking at content from all angles requires a lot of eyes. We welcome input from different disciplines as well as raw impressions from people who aren't in the know.
Following rules and regulations
It pays to hire an expert writer who understands FCC, FDA, Medicare, Associated Press rules of writing. A command of accessibility, usability, and search engine optimization should be part of any digital writing service you want to hire.